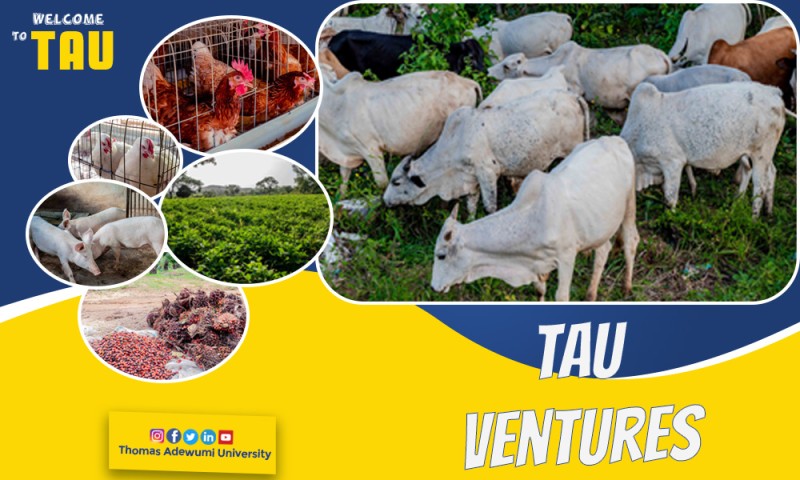 Thomas Adewumi University Ventures typically refer to initiatives, programs, or organizations that promote and support our entrepreneurial activities and innovation in the University community. 

Objectives 
The main goal of TAU Ventures is to create an ecosystem that fosters creativity, experimentation, and the development of new solutions to complex problems. We provide resources, and networking opportunities. We also contribute to the economic growth and social impact of our community

Overall, TAU ventures play a vital role in promoting a culture of innovation, entrepreneurship, and social responsibility, and in preparing the next generation of leaders and change makers to tackle the challenges of the 21st century. Our Institution Ventures Unit embodies the innovative and enterprising culture of TAU.
  
Our services include: 
•    The University Cafeteria
•    Shopping Mall for students and staff
•    Water Production Factory: for the University and general public. 
•    Thomas Adewumi University Farm which comprises of Livestock and Production of Crops, Fruits and Vegetables for the school and the public.