Address

University Drive, Off Idofin Road, Oko-Irese, Kwara State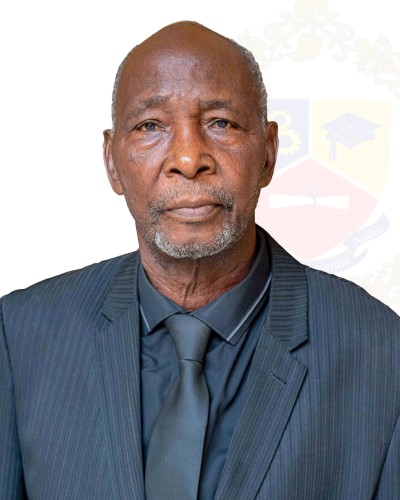 Dr. James T. Oderinde
Member
---
ODERINDE JAMES TINUOYE
Dr. Oderinde James Tinuoye hails from Oko-Irese, Kwara State and was born on 20th August, 1949. He earned his Bachelor's Degree in Theology in the year 1977 (from Serving In Mission) in Igbaja Theological Seminary as well as a Bachelor of Arts Degree in 1980 from Salem State College United States of America. He had a Master's Degree in Arts Theological Studies from Gordon Conwell Theological Seminary in 1980, Advanced Teachers' Diploma from South Hamilton United States of America in 1980. He equally obtained a Ph.D. in Social Ethics and Moral Philosophy from the University of Ibadan in 1999.
Dr. Oderinde James Tinuoye started his public service career on 1st January 1969 as a Grade II teacher at the Teachers Training College Igbaja Kwara State. In 1982, he was appointed as Lecturer II in the Department of Christian Religious Studies at the College of Education Oro Kwara State and rose to the level of Chief Lecturer in October 1993. He was appointed the level of Dean, of the School of Arts and Social Science from 1989 to February 1997. He was also the Head of the Department of Christian Religious Studies, the College of Education Oro from March 1997 to 2002, and the Director of Students Affairs from 2002 to January 2005.
Dr. Oderinde James Tinuove was a member of the National Association of Bible Knowledge Teachers of Nigeria (NABKTN), and of the National Association for the Studies of Religion. He has professional experience, twelve publications to his credit, and supervision of various research work. He was the Chairman of various critical Committees. His love for humanity is always demonstrated in his readiness at all time to be of help to his needy colleagues and students.
He is happily married with five children.