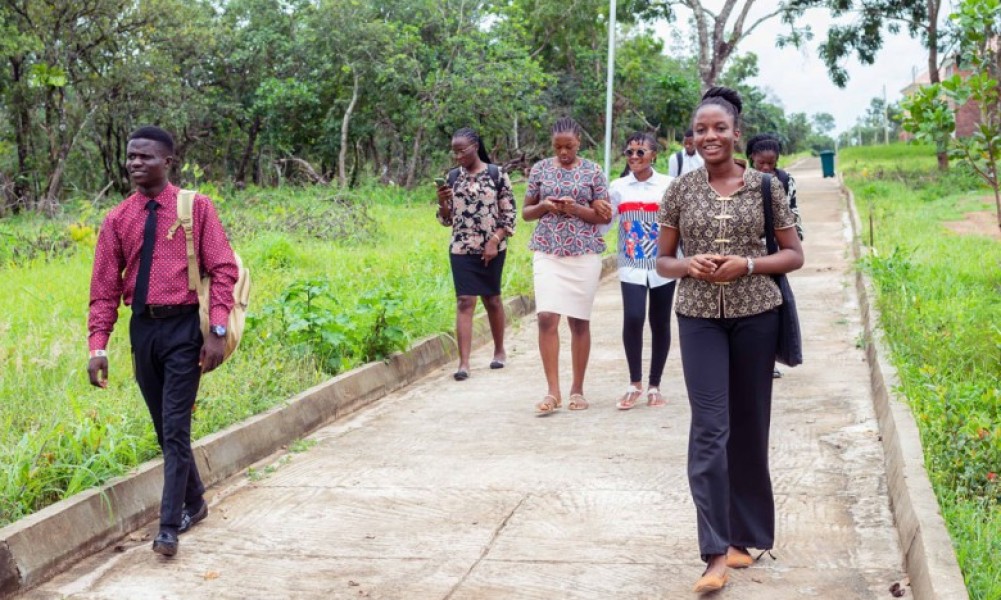 PHILOSOPHY OF THE PROGRAM
Biochemistry is a pivotal discipline to other life science disciplines. These are dynamic fields and its more recent frontiers in proteomics, genomics, lipidomics, bioinformatics and biotechnology require physical and mathematical approaches so as to arrive at a full understanding of the biological phenomenal.  Therefore, the Department of Biochemistry at Thomas Adewumi University, Oko creates a scholarly environment armed with a culture of sound teaching and cutting-edge research to produce graduates who are able to compete with their peers anywhere in the world, men and women with innovative minds proffering solutions to issues/questions of national and global importance in medicine, pharmacy, agriculture and allied fields.
AIM and OBJECTIVES OF THE PROGRAMME
The Biochemistry programme at Thomas Adewumi University aims:
provide a good background in physical, biological and mathematical sciences for each student;
provide a sound and all-round education in the basic science of Biochemistry up to the bachelor's degree level
To develop in students the ability to apply knowledge and skills to solving theoretical and practical problems in biochemistry
To make students aware of the relevance of Biochemistry in various ways and areas in meeting the manpower needs of the country
To develop in students, a range of transferable skills that are of value in biochemical and non-biochemical employment as well as skills that could enable further studies in specialized areas of biochemistry or multi-disciplinary areas involving biochemistry.
provide appropriate courses for students from Faculties-Science, Pharmacy, Education, Technology, Health Sciences, Agriculture, who require a working knowledge of Biochemistry;
To generate in students an appreciation of the importance of biochemistry in industrial, economic, environmental, technological and social development
ADMISSION REQUIREMENTS
| | | |
| --- | --- | --- |
| Direct Entry | UTME | UTME subjects |
| "A" level pass in Biology and one other science subject in addition to the "O" level requirement | Candidates must have at least 5 credit passes in Physics, Chemistry, Biology, Mathematics and English Language at not more than two sittings.  | English Language, Biology, Chemistry and Physics  |
From the Desk of the Head of Department
It is my pleasure to most heartily welcome and congratulate you for making Thomas Adewumi University, Oko, TAU, your preferred University of choice. I can reassure you that you have made the right and wisest choice.
TAU is poised to create an enduring legacy as we will encourage and instill hard work, honesty, ethical decision-making, quality performance and spirit of teamwork within and across institutional boundaries. We guarantee good leadership and recognition of equal opportunities to achieve and maintain the highest standard in all endeavours.
We will keep with our Motto, Vision and Mission statements to build a World Class University recognized for its excellence in capacity building, service delivery and scholarship.
We are deliberately set out to train you, our students, to search for sustainable solutions to human development challenges and arm you with lifelong skills and competencies to develop sustainable solutions to the myriads of challenges faced by the society. We have therefore put in place excellent academic programmes and facilities that will ensure production of well- rounded graduates.
This information handbook is an academic prospectus for all the programmes being currently by the University. It is designed to provide you with the basic information on the course list for each academic programme and the synopsis of each course.
I therefore advise you to avail yourself with the information provided therein as a guide to the courses to register for in your respective programmes as well as go through details of the content of each course to be offered. You will be well guided on the procedure for registration, regulations governing conduct of examinations in the University as well as the rules and regulations for peaceful and productive living on the campus.
I wish you all the very best in all your endeavours and pray that the Lord God Almighty will crown your efforts with resounding success in this University to enable you go out into the world and be change agents.